We are returning with our heads held high from the European Draughts Team Championships. We are proud to announce that Natalia Sadowska and Katarzyna Stańczuk won second place in the blitz game. In addition, Natalia won a bronze medal in the individual competition for the first time in her career.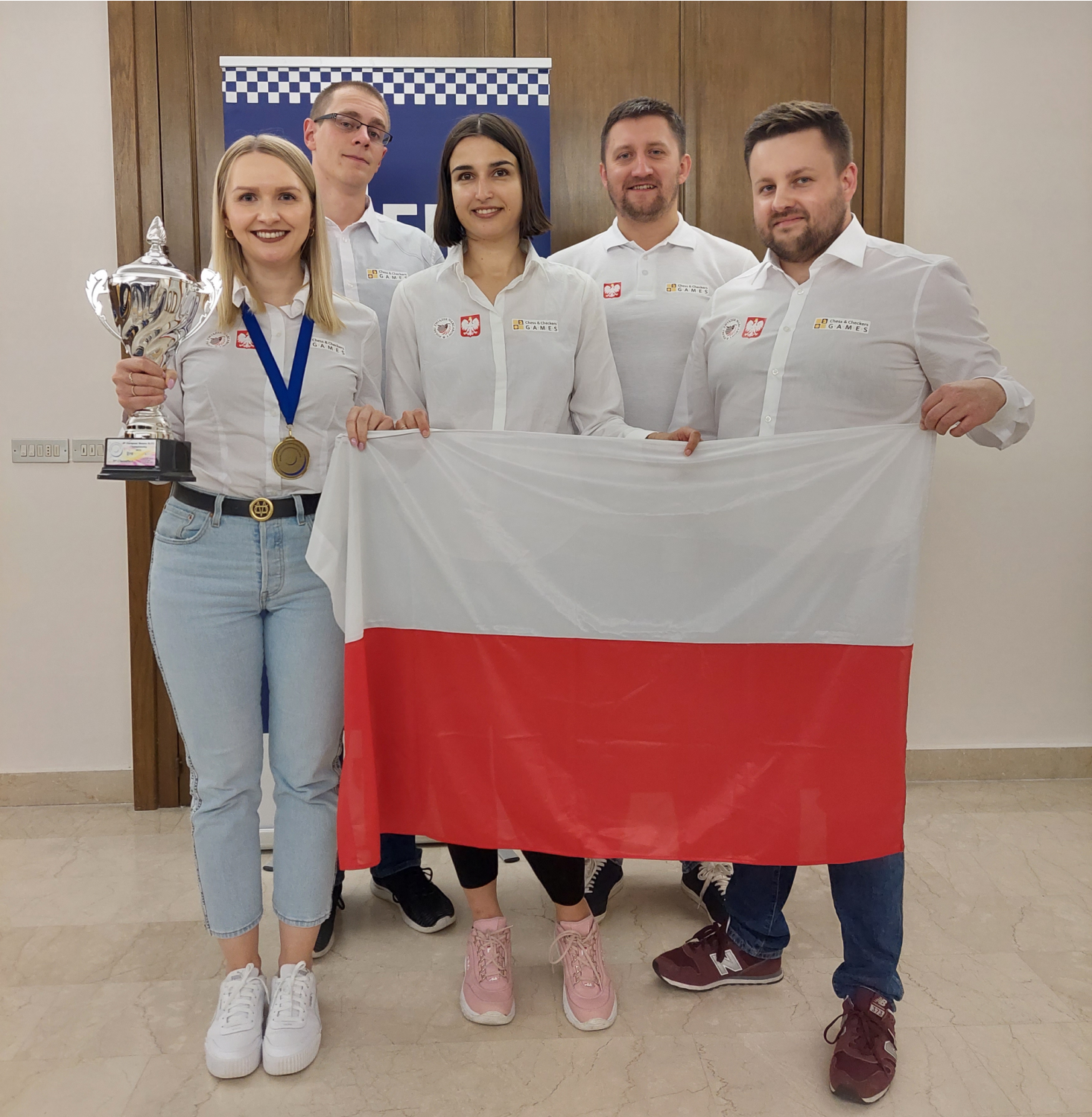 In recent days we had the pleasure to support and sponsor our Polish national draughts' team at the European Team Draughts Championships, which took place from 4th to 10th October in Chianciano Terme, Italy. Poland was represented by the women's team consisting of Natalia Sadowska and Katarzyna Stańczuk, while the men's team was powered by Filip Kuczewski, Damian Reszka, and Łukasz Kosobudzki. Arleta Flisikowska also joined the individual competition.
For eight days, our players competed against their opponents in classic, rapid, and blitz games. The best results were achieved in blitz games, where the ladies were runners-up, and the men took sixth place. After the team competition, the competitors had the chance to try their hand at the individual championship. Here, too, we had a pleasant surprise. Natalia Sadowska took third place in the blitz game, thus winning the bronze medal. It was a huge success for Natalia because she stood on the podium of the European Championships in the blitz game of draughts for the first time in her life.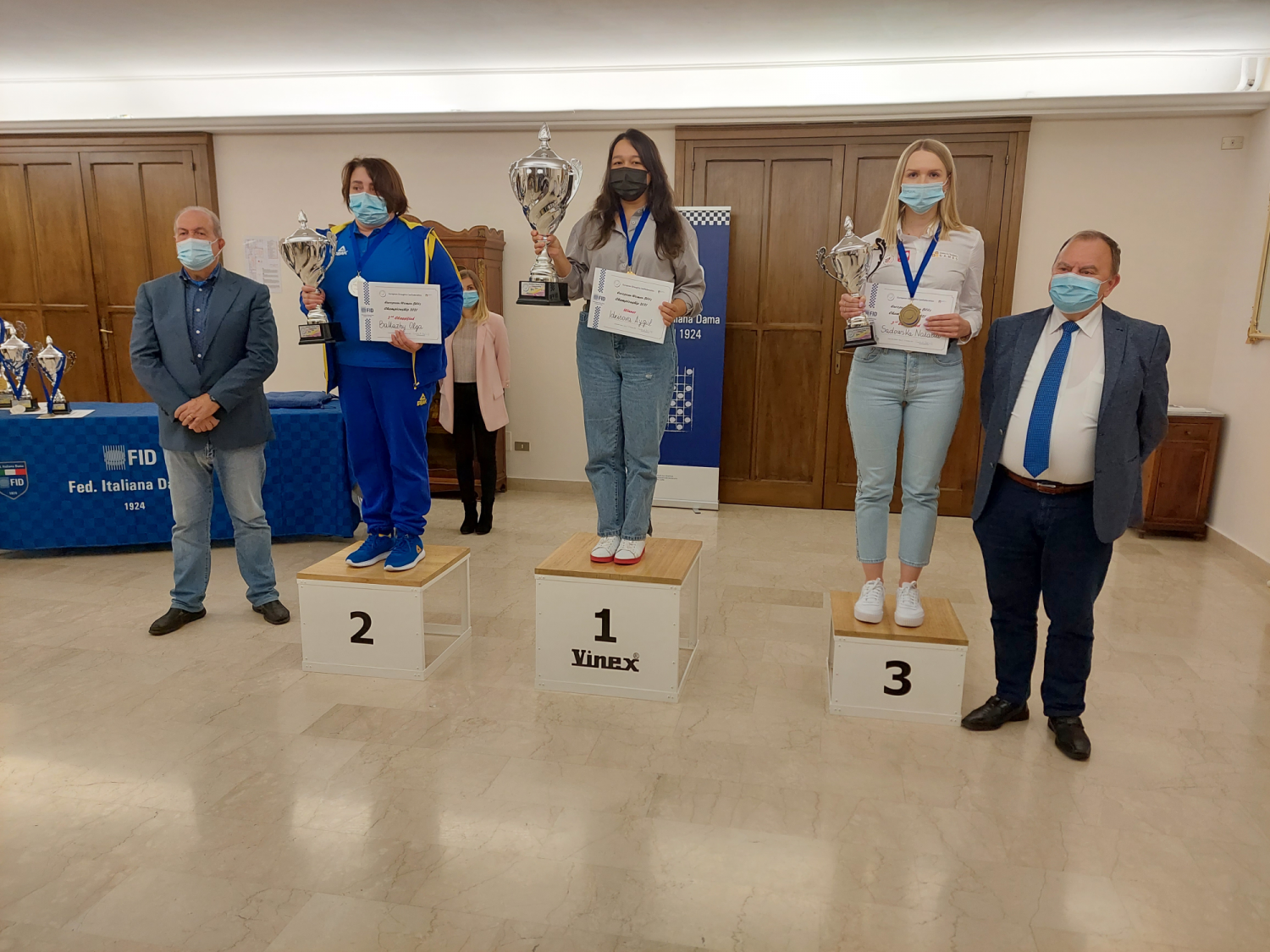 Results of individual competitions
The whole sport event was crowned by a medal and cup ceremony. The way to the podium was accompanied by music and a lane of flags of the countries taking part in the Championships, which the competitors crossed with great emotion.
Congratulations to all the players who participated in the European Team Championships, particularly our silver medallists Natalia and Kasia. We wish the whole team further success!
All results from the European Team Championships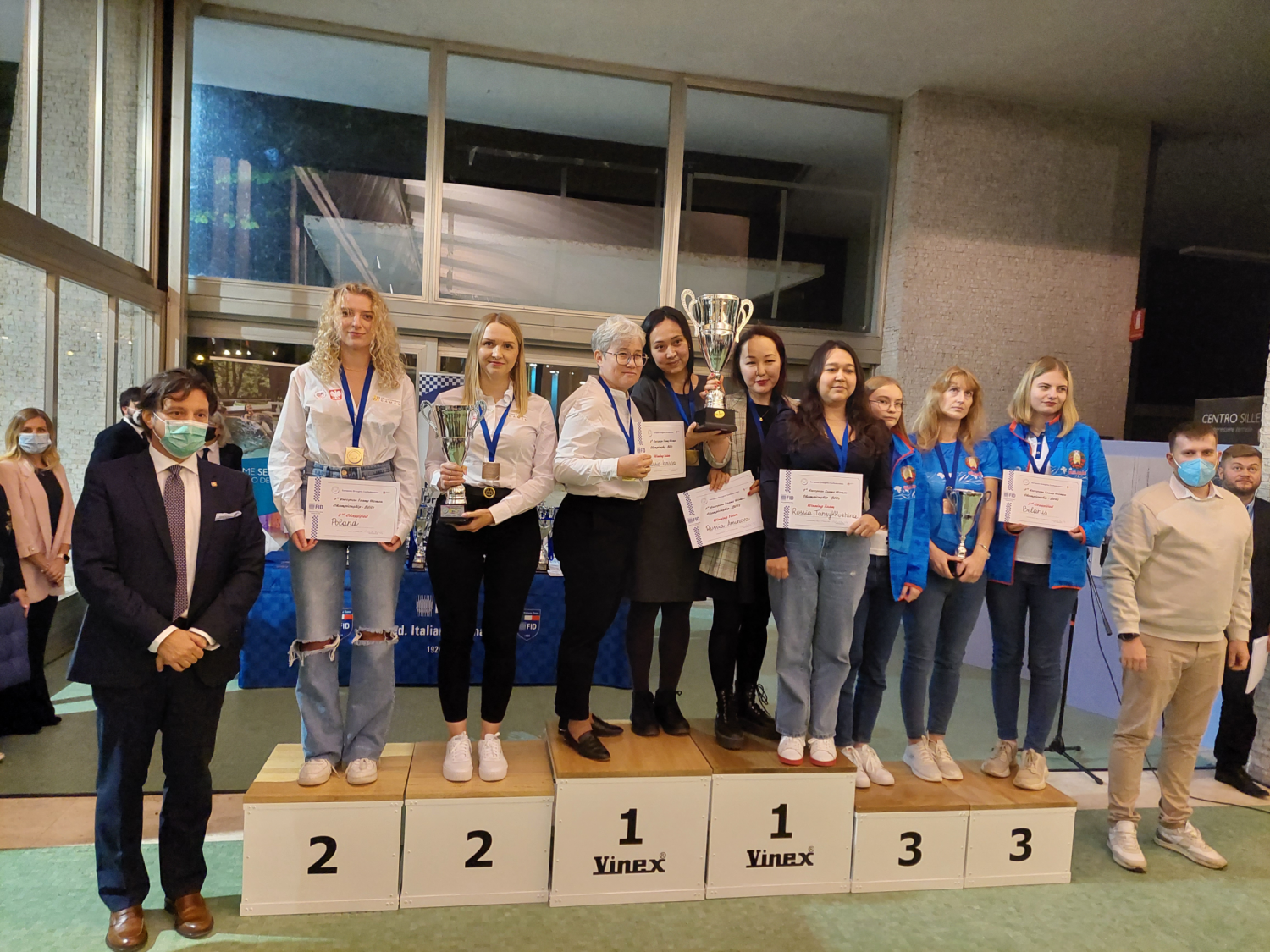 return